Fresno Gang Charges Attorney
Defense Lawyer for Gang Crimes
Politicians love to appear "tough on crime." In 1998, the California Street Terrorism Enforcement and Prevention (STEP) Act became law. Among other methods, a combination of new crimes, sentence enhancements, and extreme penalties was intended to stop criminal activity by street gangs. The Gang Violence and Juvenile Crime Prevention Act of 1998 (Proposition 21) allows district attorneys to bring adult charges against children as young as 14 years old.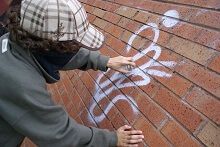 Because laws like this fail to take into account the reasons why youth become involved in gang activity, they fail entirely at prevention, while ensuring that youth who do become involved in gangs sustain heavy punishment even for misdemeanor misconduct. Worse, these laws have allowed police to testify about hearsay as so-called "experts" in order to lock people up for the rest of their lives, often for nothing more than being in the wrong place at the wrong time.
When facing such charges, it is crucial to have a Fresno criminal defense lawyer who knows what to do and when to do it. The lawyer's timing is everything. Split-second decisions in court by your lawyer can mean the difference between life in prison and a grant of probation or even dismissal of the charges.
---
If you've been arrested for gang charges, seek the representation of Schweitzer & Davidian. Call now to receive a free, no-obligation consultation.
---
Experienced & Effective Fresno Gang Crime Defense Attorneys
The Fresno gang crime defense attorneys at Schweitzer & Davidian have more than 25 years of experience in defending gang charges. They provide smart, effective legal representation for juveniles and adults facing gang-related charges, and they get results.
Through his extensive knowledge of the laws that forbid police from conducting illegal searches and seizures, and spotting the legal weaknesses in such cases early on, Attorney Eric Schweitzer has helped many accused of gang crimes avoid jail and prison.
Attorney Annie Davidian, on the other hand, is uniquely qualified to represent individuals against gang-related charges. Before becoming a criminal defense lawyer in 2007, Mrs. Davidian worked as an investigator in a public defender's office. She has firsthand knowledge of how the state determines whether to charge someone with a gang crime and how to prosecute the case. This insight helps her spot weaknesses in the state's case that can be attacked.
New Cases & New Gang Laws in California
The legal battlefront on gang-related charges is constantly changing. We stay focused on the developments in this area even when we do not have a current case involving gang charges in order to understand the trends and the effective defense strategies.
If you face gang-related charges, it is not something to take lightly. A gang affiliation enhancement could lead to a prison sentence that is more severe than the original sentence for the underlying crime. Smart defense lawyers have to know when and where to hit. In gang cases, you don't get many second chances.
---
Timely action is critical. Contact Schweitzer & Davidian to schedule a free consultation at (559) 206-2322. Our Fresno gang crime defense lawyers can review the facts of your case and recommend the best steps to take.
---
Powerful Defense You Can Depend On
Why Put Schweitzer Davidian on Your Side?
Hablamos Español

Spanish cases are welcome! Our firm provides bilingual legal services to accommodate the needs of our ESL clients.

A Client-Centered Firm

We put our clients first above all else. You can feel confident knowing that we only take cases in which we know have a fair chance at justice.

Experienced Trial Attorneys

Combined, our founding legal team has over 25 years of trial experience on the front-line, proving that we are more than qualified for your case.

100% Devoted to the Accused

Any defense attorney who claims to be a former prosecutor is a hypocrite. We have always known what side we are on - your side.